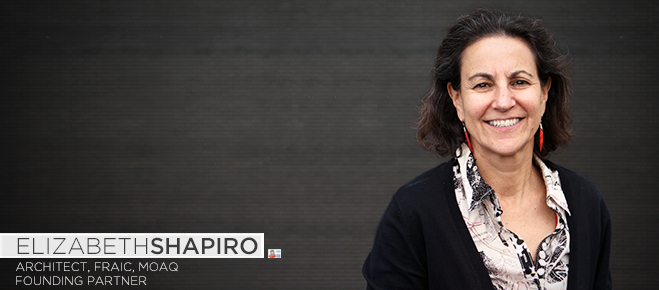 Elizabeth Shapiro, a native Montrealer, graduated from the University of Toronto in 1980. Following graduation, she worked in Calgary with the Sturgess Partnership and then travelled and worked in the design firm Edward Cullinan, Architects, in London, England.
Upon returning to Canada in 1983, she joined the firm Dimakopoulos and Partners, where she collaborated with Wolff and Kuskowski.
She served for many years as a member of the Board of HERITAGE MONTREAL and has recently joined the Board of the Visual Arts Centre of Montreal. In 2007, Shapiro was named Fellow of the Royal Architectural Institute of Canada.